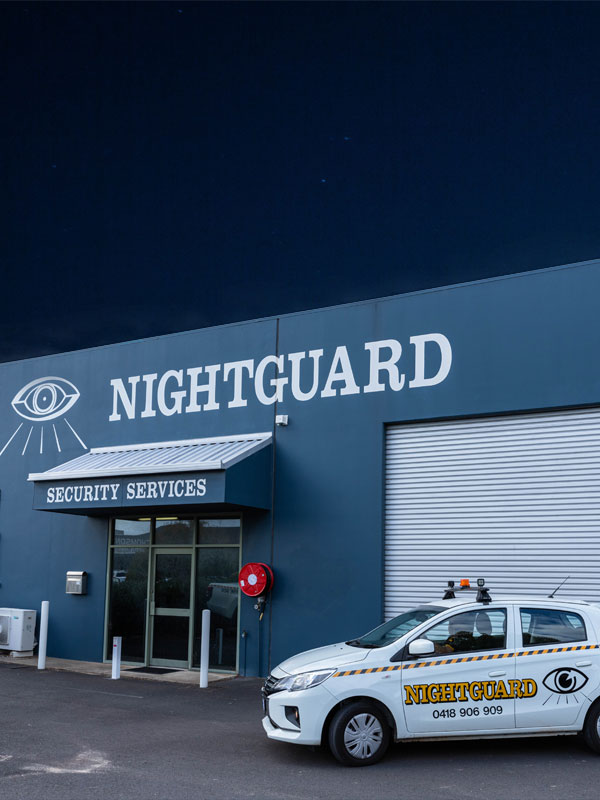 Nightguard Security Service
Nightguard Security Service is fortified by our many years of experience and expertise in security risk management. We pride ourselves on providing an exceptional level of service and protection of our client's staff, property and assets.
Our goal is to provide a superior performance that guarantees your individual security needs are met.
The quality and professionalism of our Security Officers is integral to our business. Nightguard Security Service ensures all of our officers have the relevant nationally accredited security training and clearances. With our considerable experience in the field and as the only security service based permanently in the area, we are experts in providing safety and assurance for the regions of Bunbury, Australind, Dardanup, Capel, Harvey, Collie and Donnybrook.
Brad Whelan
Brad brings valuable skills to the company with his previous experience of 14 years in the WA Police service. In 1986 he joined the Forensic branch, where he worked until resigning to buy Nightguard Security Service in 1999. Brad is a recognised expert in the field of Forensics, specialising in:
Crime scene examination
Physical evidence comparison
Arson/Fire scene examination
Post bomb blast examination
Photographic studies
Expertise in the art of thief traps
Travis Birch
In 1991 Travis' father, Gary Birch, a former Forensic Police Officer, bought Nightguard Security Service from the original owner, Ted Keegan. Travis took an interest in the family business at an early age and after five years experience operating his own successful trade business, bought into Nightguard Security Service in 2002.
If you want to relax in the knowledge that your investments are being properly safeguarded from vandalism, crimes, fire and other potential security problems, call Nightguard Security Service for an obligation free quote on your security needs.